Guestimonials
We at Magical Vacations are incredibly proud of the Guest Service we provide!
Below, you will find some of our guests that have raved about their favorite agent!
If you would like to leave your feedback concerning your recent vacation with MV, please fill out our Guestimonial Form at the bottom of this page!
Just look for the form box, featuring the Red & White Polka Dots!
REMEMBER... you will need to SCROLL within the box in order to be able to write your Guestimonial for your favorite agent!
Becky T. (Missouri)
Nikki R. helped make all of the anxiety of planning our trip during a pandemic so easy. It made planning the same trip two times due to the restrictions simple knowing we had someone else working with us to get the most magical trip planned and executed. The trip was fantastic and one of the best vacations thanks to all of her great work! We didn't have to worry about a thing!
Krystina M. (Florida)
We absolutely LOVE going to Disney and having our Magical Agent, Hillary Fitzgerald, on our side makes things so much easier! We are annual pass holders and we go frequently, Hillary always makes sure we have everything we need to have a great time and offers her assistance in every aspect from looking for the best deal to suggestions on where to eat. I have learned so much about Disney in the last 4 years that I could probably handle it myself but why would I when I have such a fantastic agent to look through all the fine print details for me?!
Stevie H. (Missouri)
Nikki R. made everything effortless!! She was so flexible since our vacation was rebooked several times due to Covid-19! I never felt pressured! She was always so quick to respond to all of my questions...and there were a ton with cancellations and protocols related to Covid-19! We will using Nikki for our next Disney vacation!
Jeff N. (Iowa)
We were nervous and at a loss for how to start planning for our Disney trip. We have 3 daughters who all wanted to do different things. I contacted Paul B. and he walked us through everything and made it so very stress-free. Our Agent was great about asking for priorities, dining wants vs needs, and walking us through so many different aspects of our trip that we would have missed out on. Paul even helped us to figure out what Fast-Passes to use and when to set them up for maximum fun. Paul was accessible and responsive. He always got back to me with questions as the trip approached and even checked in with me while we were at Disney and Universal. It made the whole trip so much more enjoyable for all of us because we knew what to expect and how to handle different situations before they even came up. I don't think I would ever plan a trip to Disney again without the help of Magical Vacations, specifically Paul B.
Ted B. (Illinois)
Fantastic! Jodie is the best. I highly recommend her.
AND Trip #2
Ooops...she did it again. Jodie G. planned out our second trip flawlessly! Jodie has managed on both occasions to secure the fast passes and reservations for us, despite us always deciding to go to Disney only a few months ahead of time. She is very generous with her time, spending hours not only planning our trip but going over our itinerary with us. Jodie always finds a way to pack in the most activities during our visit to the parks. She is a joy to work with and I would highly recommend Jodie G if you are planning a visit to WDW.
Angie O. (Missouri)
Amanda P. (Oklahoma)
We recently visited Disney World and had an amazing time! We usually plan vacations ourselves but this wasn't one we wanted to tackle, seemed too overwhelming. Nikki D.was amazing and helped us plan the whole trip. Her knowledge of everything Disney was mind blowing and greatly appreciated. From a place to stay, dining recommendations, fast passes, and probably what seemed like a million other questions, Nikki handled it all. Not only did she always have answers but she always made me feel like she was happy to be talking/texting me. We absolutely loved our vacation and experience with Nikki D!!
Katie H. (Missouri)
Debbie was an amazing travel agent! She helped us narrow down dining, snagged amazing fast passes, and gave us tons of travel info to and from parks! She made our "adult adventure" an amazing trip!
Keenyn R. (Missouri)
Nikki R. made planning and executing this trip SO easy! I am a person easily overwhelmed with details- without Nikki this trip would never have turned out as perfect as it did. Nikki R. was super responsive and super helpful with suggestions and ideas for planning. She even helped us change up fast passes in the middle of our trip to make our final days at the parks just perfect. I will highly recommend her to anyone interested in planning a trip to Disney!
Tina L. (USA)
We had a great time thanks to Becky S for taking care of all the details of booking the trip for us! I highly suggest reaching out to Becky S if you want a magical Disney trip.
Aderra B. (Missouri)
Christy A, our Magical Agent, made a trip for four senior citizens, a dream come true. We had a wonderful time opening and closing both Animal Kingdom and Epcot parks. Each day we were so glad to go back to Port Orleans River Side where we enjoyed our room accommodations, the friendly and helpful staff and beautiful resort.
Evelyn W. (Ohio)
We are home and are talking about when we go back already. We had a wonderful time. Our time together just flew by. Can't thank Nikki D. enough for everything she did for my family - they are my world!!!! A magical time was had by all.
Gladys F. (Texas)
Cristie M. was such an AMAZING agent!! I came to her not knowing a thing about planning a Disney trip needless to say where to start but she literally helped every step of the way. I love how she was patient in answering concerns but most of all how she made sure we had the ultimate experience as 1st timers at Disney! My girls had a fun and memorable experience that will last a lifetime! I will definitely be recommending her! Thanks Cristie!!
Daphne T. (Missouri)
Our recent trip to Disneyworld was truly magical in large part due to the help our magical agent, Nikki R, provided!! From getting us awesome fast passes, to booking excellent table service meals, and calming me down during my Disney panic attacks 😉, she was a huge blessing. Disney can be so overwhelming but she makes it easy!
Luke L. (Missouri)
Christy was amazing. She helped us every step of the way! We had a wonderful time. We were well prepared and it was an awesome experience for our family of 6.
Heidi H. (Alaska)
Nikki R helped us make decisions from the very beginning stages of planning. She made all of our reservations for us and was always available to answer questions quickly. I was so glad to have someone to talk with while planning this big vacation!
Brittanie D. (Tennessee)
I have been using Magical Vacations, Dawn specifically, since 2016 and I have never been happier. The amount of care and detail that goes into each aspect of planning the perfect vacation is astounding. She truly loves what she does and it shows in the hard work and dedication she puts in. It's like having our own Fairy Godmother!
Stacy C. (Missouri)
Debbie was wonderful and was very helpful with her suggestions! This was our family's first ever cruise and I had many questions! I researched this vacation (after I booked it) and had many questions about what to do and what to book. Debbie helped make our vacation memorable for our entire family! We have already put a deposit on our next vacation and will be using Debbie again!
Patrick L. (N Carolina)
I wish we added additional days to our Disney trip but feel our agent (
Meg
) helped us maximize our time and schedule.
Carolyn W. (Michigan)
We Booked with Murphy in the Mouse and it was by far our best Disney trip yet. I have already recommended Cristie to several people, I'm excited to see her agency grow!
Jessica M. (Maryland)
Our first Disney vacation was truly magical! Every aspect of the trip was PERFECT thanks to Jennifer! We have already recommended Magical Vacations to friends and family!
Nick (Colorado)
Our MV agent made our vacation planning simple. Her (Cristie M.) recommendations were spot on. This family vacation definitely made some memorable moments for us! Thank you!
Bonnie N. (Missouri)
Our little family of three had a super fantastic vacation on the Disney Magic Bahamas cruise! We loved the Marvel Day at Sea. The character meet and greets with Marvel characters were the highlight of my son's week. Mom loved the beautiful beach on Castaway Cay, and dad loved the unlimited ice cream! The staff was almost like family by the end of the week, and we were so sad to say goodbye to them. The shows were spectacular, and the food was delicious! We can't wait to plan another cruise - next time Alaska! Christy A.
Angela P. (Missouri)
My family had such an amazing trip to Disney World. This was my family's first trip and it was perfect. We went over New Year, it was so very crowded but still amazing. We drove to Disney and we left early we assumed we could find a hotel ourselves a day before we could check into our resort but it was impossible. Thanks to Debbie she got us into a super cute villa for a night. Debbie was great to work with she answered all of my questions and helped me plan things at both Disney and Universal. I loved how she checked in on me while at Disney to make sure things were going smoothly. I would highly recommend Debbie, she is the best. She will definitely help plan our next family trip!
Anna N C. (Missouri)
Christy A. is the BEST! We had so much fun on our magical Disney vacation that was organized, and perfect for what we were wanting to do. She answered all of my questions with kindness and specificity in every answer. I had never been to a couple of the parks before, but with her help I felt prepared and knew what to expect, alleviating the stress of the group all together. Oga's Cantina was the best experience!! My group is so grateful she was able to make it happen. I know I am in good hands with their help!! They know their stuff, and can make it happen, will definitely be using her (Christy's) help again in the future!!
Kelly B. (Missouri)
We had a great vacation! Stayed at the Disney campground for a week and spent a couple of days at the parks. Enjoyed visiting different resorts, Disney Springs and utilizing the different Disney transportations (ferry, monorail, Skyliner, buses) (Christy A)
Jacqueline G. (Pennsylvania)
Jen
was great planning our last minute vacation over Christmas break. She managed to get us into everything we wanted even though it was planned a mere 6 weeks before arrival at the busiest time of the year. We had an amazing time.
Wendy W. (Missouri)
We were thrilled that Paul Baum was able to not only plan our vacation for us, but make such excellent choices that fit us perfectly! He was so responsive to all our vacation needs.
Stephanie W. (Missouri)
What an amazing service!!! Melissa did it all for me from booking the trip, to my meals and activities! All I had to do was show up!! And to think it was a free service!!!!!!!!
Karen G. (Texas)
Nicki P. (Missouri)
Debbie was awesome!! She took our Christmas wishes and turned them into Disney Magic! The memories we made with our girls by spending Christmas at Disneyworld were more precious than any items we could have bought for them. Debbie did all the legwork and all we had to do was have fun!!
Melissa S. (Wisconsin)
My agent (Cristie) allowed me to do all of the items on our wishlist without having to be bogged down with the planning details! She (Cristie M) gave us detailed information about each experience so we could pick our favorites before we even left and simply enjoy our vacation once we arrived.
Teresa R. (Tennessee)
Becky was a joy to work with! Her positive vibes made everything even more Magical! Looking forward to planning my next trip with her (Becky's) help...Disney Cruise Lines, here we come!
(Lisa N. (Illinois)
Sue was great and extremely pleasant to work with! She planned my fast passes for me and also gave me tips on other attractions and must see places!! She was quick to organize my fast passes accordingly during our vacation stay with ease. We had stress free days with her (Sue's) help which made our magical vacation a true success at Disney!!!
Stephanie K. (Michigan)
This was such an amazing vacation! I will continue to use Susan as my concierge for Disney vacations! She made the process seamless and I didn't have to worry about a thing because she planned every last detail. The best vacation we have ever had and we can't wait to go back. Susan is a wonder and I appreciate everything she did to make our Disney Vacation Magical!
Blair K. (Louisiana)
Our vacation was the best one ever. Sara did a great job helping us get the best fast passes and dining reservations even with me switching dates and things we wanted to do a few times. This was the first time we ever stayed on Disney grounds and it didn't disappoint at all. We stayed at the Beach Club Resort. Sara recommended it for location and amenities. Loved that it was within walking distance of Epcot and only a gondola ride away from HS. Upon our arrival we were early (around 10 am). That didn't matter. Sara put in for us that we would be early so our room was ready! My four year old enjoyed our dining reservations so much... from lunch in Cinderella's Castle to breakfast in our resort with Minnie and friends. My oldest two and four years old loved the fast passes Sara was able to get us! Slinky dog was a huge hit! I couldn't recommend Sara or Magical vacations enough. We truly had a magical time!
Mindy S. (Illinois)
"We had our first Disney trip and Debbie went above and beyond for helping our family.
She was always available to answers all my questions and she was absolutely knowledgeable. She was so kind and sweet and that made me feel very comfortable working with her. She helped our family tremendously and we were definitely prepared for our vacation. Thanks to Debbie, our trip was amazing!
I highly recommend Debbie! And I can't wait to plan our next vacation with her!"
Chris P. (Illinois)
Our agent, Sue, was absolutely amazing! This was our second time using Sue, and she made our 10 year anniversary trip such a great experience. She listens to your needs, communicates incredibly well, and most importantly, when you're actually there, she doesn't forget about you. We had an issue with the park canceling one of our dinner reservations at Mythos, so we called Sue and she handled it right away. Seriously, the service is great. She's so good that we are using her again for our Disney World trip in 2020.
Wendy M. (Winsconsin)
Kari was so instrumental- she moved my thoughts of "We should do a vacation" to "let's go this year!" She made everything easy and helped me focus on what I really wanted to do with my five year old and didn't blink when suddenly a friend wanted to come along and had a completely different agenda! She was really kind and funny and supportive and had great suggestions! It's like having a Disney Bestie who makes dreams come true!
Cindy B. (Missouri)
Debbie is amazing to work with. This was my first trip to Disney and I knew nothing! Debbie was there to answer every question I had along the way, no matter what day of the week or time of the day. I felt very prepared by the time we left for our trip. She helped us plan the perfect trip that fit our family! I would highly recommend Debbie to plan anyone's Disney trip. You will not be disappointed!
Ashlee C. (California)
Sue made our Disneyland vacation a dream! She asked the right questions and then used our responses to craft an itinerary full of magic. We had two members of our group with serious allergies and she was able to direct us to choices that put our minds at ease. She even reached out to clarify with Disney some food concerns. Above all- her kind and generous spirit, availability, and spark made our experience with Magical Vacation more than could ever be expected. Thank you Sue. We will continue to recommend your services to anyone looking to experience Disney like a pro.
Aimee T. (Wisconsin)
Working with Debbie made vacation planning so smooth and easy. Whenever my cousin or I had questions she would get back to us quickly with informative answers. She booked all our meals and fastpasses and we were able to get everything we wanted. This was a blessing because we are on the west coast and did not have to worry about making sure we were up at 4 am. She kept in contact with us the whole 14 months of planning and while we were there to make sure things were running smoothly. Debbie knows Disney! And Debbie knows good customer service! We will recommend her to all our friends and family.
Rick D. (Illinois)
Dawn was wonderful again as such was the first time we worked with her. This time she had to schedule things twice for us because our first attempt in Sept was derailed because my wife broke her ankle. But Dawn W. was able to re-schedule everything and get us everything we originally had... even getting us a reservation at the new Star Wars Cantina.
Monika S. (Missouri)
Our Magical Agent, Valerie W, helped make our vacation absolutely amazing! She made our hotel and restaurant reservations, ordered the park tickets and magic bands for us, got ALL the fast passes we wanted ....even the coveted Avatar ride fast pass!!! She also answered a bazillion questions and always responded to my texts and emails quickly! She was a wealth of information! We hadn't been to Disney in 13 years so having Valerie update us on all the new Disney technology and rides was priceless! She also surprised us with a beautiful hand made picture frame when we got back. She truly went above and beyond to help make our vacation the best one ever!!
Courtney L. (Illinois)
Susan was beyond magical! I had been to Disney multiple times and always planned my own trip, I thought I had everything figured out. Susan made my fast passes work out better than I could have ever imagined, told me what days and times are better for certain events and went way above and beyond to book our very large brunch with Chef Mickey. Everyone in our group mentioned how great the planning was on multiple occasions.
Kristin P. (Illinois)
Our plans were wonderful this is the second time we have booked with Sue. She had great suggestions with places to stay and things to attend based on our range of ages of kids and some of the hidden extras for our Disney vacation. Sue is truly wonderful and makes our vacation easy and stress free!!
Felecia D. (Missouri)
Using Magical Vacations was so stress free! Christy Arthur helped me plan a vacation to WDW and Universal Studios. She was extremely helpful, and took care of everything including dinner reservations and fast passes. I will definitely be using them again for my next trip to WDW and US! Christy A.
Lisa A. (Illinois)
There really aren't enough positive words to express my gratitude for Jodie! Her responsiveness and oversight into every detail of our vacation adventure was impeccable, and never went unnoticed!
What I loved most about working with Jodie was her approach to suggesting alternatives within our plan. Even when I thought I had everything planned to the most finite detail, Jodie would Kindly offer a suggestion of somewhere else to try, or time schedule to adjust - and it would be the perfect tweak to our plans!
We traveled at the very departure of Hurricane Dorian. Jodie was so calming and reassuring and jumped through literal hoops to help plan, and then RE-plan our entire adventure given the adjustments we had to make last-minute due to the weather. She was practically on call for us! We've already booked our trip next year through Jodie, and would never consider anyone else!
Tina T. (Tennessee)
Becky S took care of all our vacation scheduling so that we could concentrate on packing and getting ready for a fun-filled vacay. Becky was a great help!
Sarah C. (Illinois)
Magical Vacation! It had been years since I had been to Disney and never with children..so to have Susan help me plan and prepare for our first trip as a family was amazing! She literally did everything, I had to answer a few questions and show up at the airport. It could not have been easier and everything we wanted, we got. My oldest son who also proclaimed he was not going to have fun because it was for little kids, didn't complain ONCE the entire week we were there; I truly think a huge portion of that was because his dad and I were not stressed out about missing something. We have Susan to thank for that! I cannot recommend her services more!
Nancy C. (Tennessee)
Becky helped us plan a fabulous adults-only anniversary trip to Disney and we loved every minute! She [Becky S] was always available anytime I had questions or needed anything and we can't wait to use her when we go back again next year with our kids!
Samantha M (Georgia)
What a fabulous trip! Mikalynn Rawlins did an amazing job helping us plan our Disney Vacation to all four parks! We were planning along with my cousin's family which added more complexities to the schedule and Mikalynn navigated it all with ease from dinner reservations to fast passes and everything in between. I highly recommend Mikalynn for ALL your Disney planning needs!
Gina L. (Illinois)
Hello, I wanted to send a note that we recently booked our 1st family vacation to Disney World with your agent Sue K. She was great to work with; took care of a menagerie of Disney related matters for us. She booked our trip based on her experience and suggested to stay at The Contemporary Hotel because we had a 4 yr old suggesting that it'd be best to be on the monorail. And boy she was right! What a pleasure it was not only being able to leave efficiently but we also walked...a lot. Sue booked all our dining reservations and all our ride passes. That was such a treat to know before we arrived all the details were thus planned for us. Sue made sure we had a nearby room to the rest of our party. She also arranged for dining reservations at Cinderella's Castle, the bippity boppity boo reservation for our daughter's 5th Birthday Day Celebration as well as a special VIP firework package. That made for a memorable Birthday and we can't thank her enough. She arranged for a Special Birthday Card from the Mouse himself...Mickey! One of the perks we were able to use also was the transportation to the hotel from the airport and back again. Sue thought of it all! We are currently in the midst of planning a 2020 Disney World Trip with Sue! We also suggest her services to all our friends. Thank you for your time and consideration.
Nadia H. (Colorado)
Magical doesn't begin to describe it! After a referral from a close friend, I threw my hands up from all the blog-reading and Pinteresting and lists of things to do to plan my own trip & contacted Nikki D!! Within minutes I had a response and, what's more than that, I felt relief from the complete anxiety of trying to make something this huge perfect for everyone on my own. Nikki took the reigns, asked all the right questions, gave all the right information (that I didn't even know I needed after a month of research on my own), and reminded me that it's a trip that should be perfect for me too! I forgot about me! She didn't! Hallelujah! There was something for everyone on our trip, and it really did run like clockwork. No running around like the white rabbit feeling like we were late. Having said that, there wasn't any lag time either... breaks were built in at fantastic dining choices and we worked the map in a geographically efficient way, so we didn't need rests, even with a 4-year-old! When fast passes needed to change because of a ride opening late or weather changing, I didn't panic because I knew how to fix that and had lots of backup options planned out for me! If anything happened, I knew I had a lifeline. All in all, we had a major memory made... the food, the rides, the utter childlike excitement, a birthday party with princesses, a trip to the dark side (Star Wars), tons of shows, & all the sites. We will be using Nikki D. again even if it's just for a secret parents-only trip!
Vickie M. (Missouri)
Loved working with Christy and magical vacations! She found out all our interests and needs and created the perfect package for my family. Can't wait to work with her (Christy A.) again.
Ronelle R. (Australia)
Taking the Dizzy out of Disney! I was really confused and a little scared of the Disney ticketing process especially being from the other side of the world.I was almost ready to take Orlando off my travel itinerary when I discovered Magical Vacations. Nikki D contacted me straight away and was amazing from day one. She made sure to find out what kind of adventure we wanted and took care to get all the details right. She communicated all the time to let us know what she was up to and to make sure we were happy with the direction she was headed. All my worries and anxiety washed away after having Nikki navigate the whole process for us with expert care and attention. She knows Disney and loves it. We finally went to Disney World last week and it was such a smooth process because of all the work Nikki Dugger did behind the scenes. I wish I could have her organise all my vacations!
Spencer S. (Pennsylvania)
My family was going to be in Orlando for my work, and we wanted to tackle Disney World with our 3 young daughters (5, 7 & 8), but felt overwhelmed at the prospect. A friend put us in contact with Nikki R., who walked us through every step of the planning. She explained what to expect and made recommendations based on our family's needs and desires. She was able to secure important reservations that were key moments in our kids' experience. She even answered questions while we navigated the park. We had a fantastic experience and were fully awed by the magic of Disney. We wouldn't want to take on Disney World again without Nikki's help!
Claire H. (Wisconsin)
Cristie Murphy was absolutely the best agent ever! She was so thorough and thoughtful about our vacation. Her input and ideas were spot-on! This was my first experience going to Disney as an adult, and Cristie helped me navigate this new experience with ease. There was literally no travel-stress! We will definitely be using Cristie again to help us plan another trip!
Bill & Patty M. (Missouri)
A Family Magical Vacation!!!!! We enjoyed every moment of our trip! Nikki R. did a super job planning.....the second time around for us!!!! Our Saratoga Springs Resort met our family's enjoyment, planned fastpasses and restaurant reservations and tips made our Disney experience top notch! Thank you, Nikki!
Sandy B. (Georgia)
Dawn was so very helpful in assisting us with our Disney vacation. She was able to make hotel reservations for our entire family and planned our itinerary. She also had our magic bands sent directly to our home before our trip. We would recommend Dawn to anyone desiring a vacation to Disney World.
Angie W. (Missouri)
For Christy A. "Our family of 12 had a magical time at Disney World this past week. Every detail was taken care of by our wonderful agent, from fast passes to character meals! It was so wonderful to just sit back and enjoy each moment knowing everything was taken care of. The surprise fireworks cruise was the icing on the cake! " [Thanks to their children for this Anniversary surprise!]
Amy F. (Georgia)
Dawn Wolff planned another magical vacation for us!!! We have used her to book our Disney trips for the past 5 years and we are NEVER disappointed! Planning with Dawn makes things so much less stressful as she will find you the best prices on accommodations, as well as book your meals and fast passes. She is available to answer questions, even when you are there on your trip if needed. All you have to do is show up for the fun!!! Thank you, Dawn and Magical Vacations!
Patrice F. (Illinois)
I loved my recent visit to Disney World. I had such a great time. Had not been there for 31 years. Nikki D. Did such a fabulous job booking our trip and working with us so we had the best opportunities for our grandson's first visit to any Disney place. Plan to continue to work with Nikki D over the years as we continue to return to Disney.
Jenny M. (Wisconsin)
Nikki did an amazing job helping us plan our entire trip. This was our first time and we wanted it to be extra special for our son. From helping us find the perfect resort, to getting us all the fastpasses that we wanted, Nikki took care of EVERYTHING every single step of the way. The itinerary that she put together was extremely helpful - we used it constantly to make sure that we got to do each thing on our "must-do" list. As a mom, I wanted this to be the PERFECT trip for my son and it was! I know that our trip would not have worked out without Nikki's planning and advice and we are so grateful that she did all the heavy lifting so that we could just enjoy our time at WDW as a family!
Lana H.
Susan was our travel agent who booked us our trip to Disney World. She was phenomenal to work with. We have never been there before and wanted to take our boys but were nervous to book ourselves. She answered every question we had and was very patient the whole time. I even would text her while I was there and she answers within minutes. She booked our whole itinerary for us which made it so easy for us. We had the most magical vacation and we owe it to Susan! I recommend her to a friend and she and her family had a blast!
Darrell & Josie R (Missouri)
I just wanted to take a minute to tell you that Valerie has been great to work with and has been very appreciated by our family for all of her help and guidance for our Disney trips. She always offers good advice, makes sure we are set and ready, and is always willing to help when we change our minds about stuff (an embarrassingly frequent occurrence). She (Valerie) is a great representative of your company!
Shannon H. (Indiana)
Working with
Nikki D
was so easy right from the very beginning. She wanted to make sure our vacation was tailored to our family so she made sure she asked questions about our favorite characters and must do activities right away. After providing her some basic info, she took it from there and our vacation was planned. The attention to detail and itinerary were amazing! I can't thank
Nikki
enough for all of the work she did to ensure planning a Disney vacation was easy for our family. We had such a great time!
Kelly R. (Missouri)
It was amazing to work with Valerie in planning our 1st Disney family vacation! Within one weekend, Valerie has us booked and I had no stress or worries. We just had to show up and have fun!
Kelly F. (New York)
I was blown away with the attentiveness that we received from our agent, Melissa Fox. She went above and beyond what was expected of her. Our return flight to Buffalo was canceled as we sat on the runway, ready to take off from the Orlando Airport. We learned from our airline that we could not get another flight for four days back to Buffalo. I immediately contacted Melissa and she was able to secure reservations to go back to Disney for those four days, found a great rate for us (and an amazing room) at the Beach Club Resort, secured all of our FastPasses, Magical Express tickets and ParkHopper tickets, and even sent us a gift basket of goodies to our room!!!! In addition to all of this, she helped us with dinner reservations (while we were in the parks), was able to obtain a very rare FastPass (Flight of Passage) the day of, and got us started with our trip insurance when we returned home. She was INVALUABLE!!! I am currently planning our next trip to Disney and I would never book another trip there without her assistance. Melissa is also incredibly friendly responsive. THANK YOU!
Judy M. (Michigan)
Cristie Murphy was super organized and always available to answer questions while planning our trip to Disney World. She made it easy to enjoy our vacation since she had it all set up. Definitely will use her expertise and services again.
Matt S. (Missouri)
Incredible experience and Nikki helped us so much in planning the trip based on our families patterns and desires. I can't imagine planning a trip like this without her expertise!
Alex F. (Missouri)
We go to Disney World every year and enjoy every minute of it. Each trip we go on, we usually get to do everything we want to do. This could not be done without the help of Nikki R! She always gets our reservations booked, our FastPasses booked, and she is there whenever we have questions. She knows her Disney and always looks out for our best interests!
Jackie W. (Wisconsin)
I will definitely use Magical Vacations for all of my future Disney vacations! They made it very easy to plan and we're willing to answer all of my questions! You provide a great service!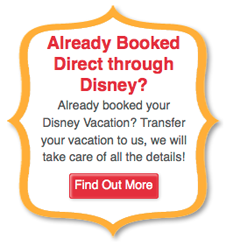 Would you like to document your vacation?
Visit our official partner MouseScrappers
Kingdom Cuisine
Want a great way to stay in touch with all things delicious at Walt Disney World? Follow this food blog from Kingdom Cuisine!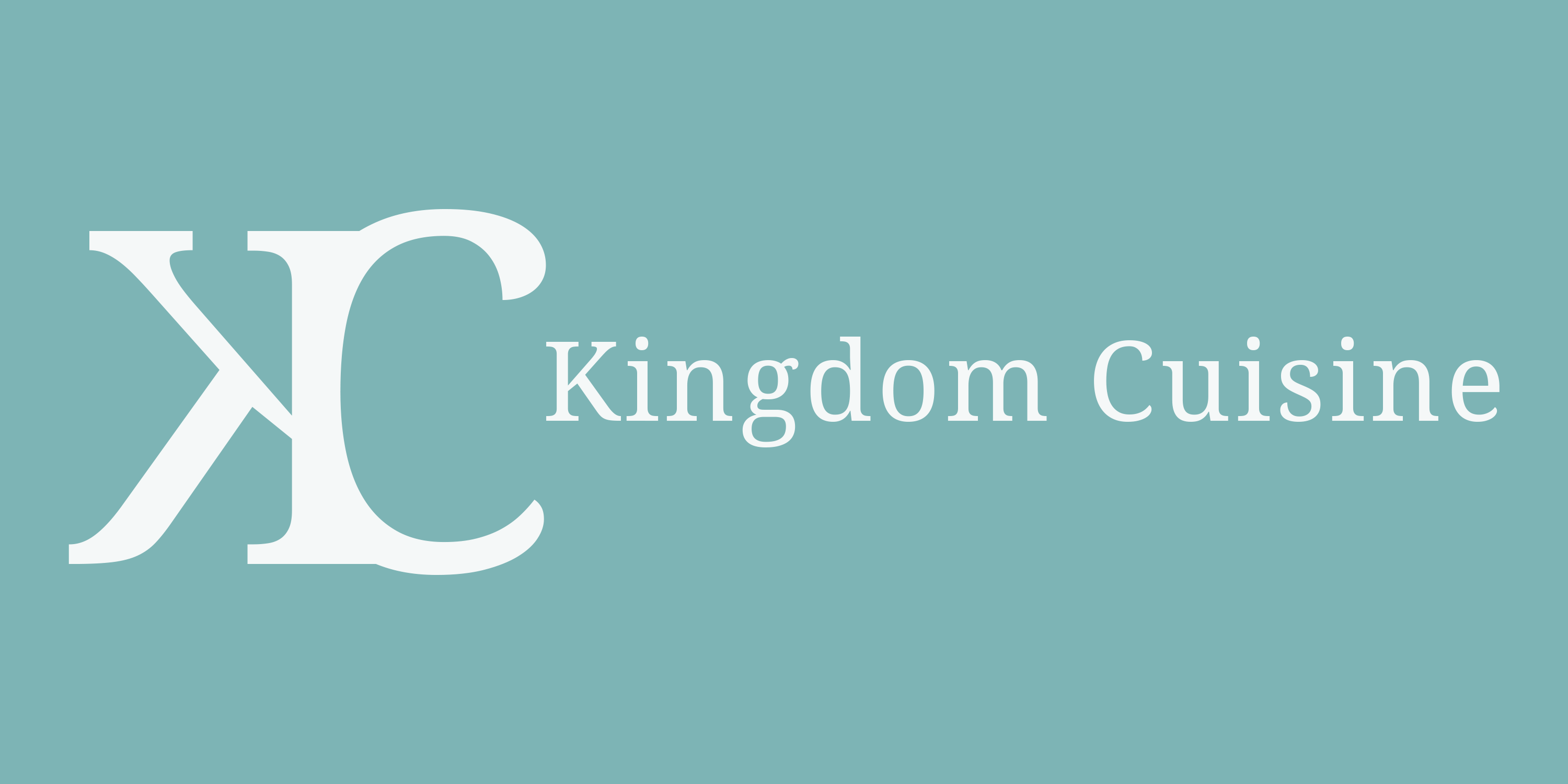 As announced in:
Disney Travel Conversation Series
Hilton Garden Inn, Springfield Missouri
Address: 4155 S Nature Center Way, Springfield, MO 65804

CLICK address for Google Maps

7:00- 8:00 PM
October 4th - "Unravel Disney Travel"

November 1st - "Adulting at Disney Destinations"

January 3rd - "Cruisin' with Disney around the World"