Guestimonials
We at Magical Vacations are incredibly proud of the Guest Service we provide!
Below, you will find some of our guests that have raved about their favorite agent!
If you would like to leave your feedback concerning your recent vacation with MV, please fill out our Guestimonial Form at the bottom of this page!
Just look for the form box, featuring the Red & White Polka Dots!
REMEMBER... you will need to SCROLL within the box in order to be able to write your Guestimonial for your favorite agent!
Anne U. (Minnesota)
My family is heading back from Disneyland now and I just want to say how incredibly helpful Carol C has been. It was our first trip to Disneyland and planning felt so overwhelming. I had reached out to a travel agent at a different agency that I'd worked with previously and she seemed uninterested in providing any guidance. Carol was the opposite; so thorough and helpful and knowledgeable as we tried to wade through hotels and dates. My son has autism and she really went the extra mile helping us navigate the disability access service, going out of her way to figure out the changes in the program so she could help us. And when I wanted to make a change she worked really hard to see if it could happen. I honestly felt like I had a Disneyland buddy this whole time.
Anita K. (Minnesota)
Kari has been our Disney agent for 2 completed trips and one remains pending. She is so helpful and such an incredible resource to us. Thanks, Kari! You're the best.
Ashley A. (Wisconsin)
We finally made it to Disney! Cristie M. Was great to work with and made all of our rescheduling easy (numerous times thanks to Covid) and was there every step of the way with suggestions or ideas. We can't wait to go back again!
Justin C. (Texas)
We had just the best experience with Jlynn on our travel arrangements. She made everything so easy and it allowed us to focus on having a great time. She proactively found better deals for us through the process. She definitely knows her stuff. I can't imagine a better experience.
Megan H. (New York)
My fiance and I recently worked with Katie for our trip to Disney over the holidays and had a fantastic experience. She was patient with our decision making process and reached out frequently even after we had booked to make sure we had travel and dining reservations. When we were not able to get into the restaurants we wanted, she was able to offer helpful advice on how to snag last minute reservations which worked out so well for us. There is so much to do and see at Disney and having someone as knowledgable as Katie helped us narrow down what the highlights are and navigate the booking process for us really was magical! Katie took all the stress out of planning, which left nothing for us to do but have fun!I I highly recommend working with Katie, she'll only make the Disney experience better!
Katherine C. (Georgia)
We had a great vacation. Mikalynn was amazing and thought of literally everything. Her planning and suggestions were invaluable.
Jessica M. (Oklahoma)
We love having Nikki D. plan all of our Disney trips! This past trip was the 6th trip she's planned for us and it was as wonderful as the others. Nikki brings expert advice to all of our trips including Walt Disney World, Disneyland, and Disney Cruise Line. She has planned for our extended family trips of 11 people down to trips for 2 people and each time she is able to navigate all of the details. What I appreciate most about Nikki is how prompt she is in her responses to different questions/issues that may arise. She's only a text or call away and truly cares for her clients before, during, and after the trip. There's no one else I'd trust to handle our family vacations and make every trip a Magical Vacation!
Barbara B. (Oklahoma)
Kelsey C. (Louisiana)
David L.
Lisa C. (Ohio)
When my friend asked me I wanted to go to Walt Disney World and Universal Studio I was all in. I haven't been to WDW in years. Matter fact the last time I went my niece was 7yrs old, she's 32 yrs old now. So I was really passed do. My friend had already contacted a travel agent which was Jlynn W. From the very start she was a true professional. Jlynn did zoom calls and gave and sent us some very important and valuable information that we used and it made our trip so much easier, flawless to be exact. We had questions she had answers. We stay 9 days and had an awesome time. I plan on going back to WDW and the near future (within 25 yrs) lol and I will not hesitate to contact Jlynn W for my return trip. If your looking for a reliable agent do yourself a favor and choose Jlynn W.
Amber & Trenton L. (Illinois)
We would just like to say your travel agent Jodie G. Has gone above and beyond to give us the best experience we could at Disney. She's helped assist us with every step of the process and help other family members as well. I don't know what you could do to promote her within the company but she definitely deserves it. We were planning to go to Florida from June 28 to July 8th and sadly Amber suffered a pretty severe stroke on May 23rd. Through the whole medical emergency, Jodie reached out and asked how Amber was doing and expressed her sorrow as well as explaining how as soon as Amber and I were ready to replan our trip she'd be right there for us.
The time has come, in 14 days from today we will be in our Disney resort and we couldn't have asked for a better person to help us get there. It's hard to find a person as nice as her in today's world.
There is so much more we could add but just know she's been amazing and we would recommend her to anyone looking to plan a Disney vacation.
Angela D. (Missouri)
We found ourselves with an unexpected 2 days in Orlando after our flights were canceled. I called Nikki D. and she found us a room at Disney World and we were checked in and out exploring the properties in no time. Such an easy process and thankful to have her to help us out.
Dawn S (Pennsylvania)
Jen our magical vacation planner was wonderful the entire planning time. She helped us with multiple quotes to find the right combination to fit our needs and our budget. She helped with last minute schedule changes, made all meal reservations and communicated the changes that covid brought to our plans. I will use her again for our next trip!!
Jennifer A. (Missouri)
Christy A did such an amazing job getting us all set up for our Disney trip. Her attention to details and excellent communication made the trip more enjoyable and stress free. I have recommended Christy to everyone I know wanting to go to Disney. She was amazing.
Heather S. (Pennsylvania)
Jen was so easy and friendly throughout the entire process! She quickly got us a variety of quotes to help us decide how we wanted to spend our budget. She took a lot of the stress off of us in planning and we were able to focus on the fun! We loved the gift box that arrived a few days before our trip.
Taylor W. (Tennessee)
Becky Scott was a DREAM to work with for planning our anniversary trip to Disney! It was a D R E A M. From start to finish.. Becky took care of us and answered all our questions. I'm pretty sure she was just as excited for us to go… as we were. I have referred and will continue to refer everyone I know to Becky & Magical Vacations! We received the sweetest gift before we left filled with sweet little sentiments for our trip! That box now holds alll of our memories and small souvenirs. Such a small package had HUGE meaning to us!! Thank you thank you thank you!
Kristin K (Missouri)
Had a plan to go to Universal Studios Orlando in the first time in over 20 years. Stephanie A. set up for us some amazing places to eat and experience. We are forever grateful for her guidance and advise. Couldn't recommend her more!
John O. (Missouri)
Stephanie Ashley planed a magical vacation to Universal Studios for me and a group of my friends and was truly the best vacation thanks to all her planning and recommendations on where to visit and where to eat!
Selena S. (Texas)
J'Lynn was an amazing agent helping us have a wonderful getaway for our 20th wedding anniversary. We stayed 5 nights at the Loews Portofino Bay Resort and loved it! Ahead of the trip J'Lynn helped with reminders and research to make this trip memorable. Thank you for your hard work!
Wonderful, adult only, vacation! My husband and I spent 5 nights at the Loews Portofino Bay Resort with a bay view. The convenience to the parks was a huge perk as we could walk or take the boat. The pools on property were great and all the staff were amazing. We plan to come back again with the whole family.
Shannon R. (Missouri)
By having our travel reservations, transportation, and procedural information organized by Magical Vacations, we were able to be more carefree and fully enjoy each of our vacation activities more deeply. We just didn't have to worry about what came next. We knew it was organized, planned, and ready for us whenever we needed it. Thank you!
Wanda K. (Iowa)
Our Magical agent Nikki D, was/is AMAZING! She listened to all (8 people) of our desires and came up with an AMAZING trip for us. From the moment we landed to the moment we took off! Nikki D, the MAGIC starts with you!!!!!!!!! THANK YOU SO MUCH FOR A GREAT TIME!
Zsa Zsa W. (Georgia)
AAAAAHHHHMAZING! This could not have been planned better. I asked silly questions and Mikalynn happily answers them ALL. This was our 1st time going to Disney and boy am I glad she was our planner. Her suggestions on parks were so very helpful. Her suggestions on how to tackle the parks were spot on. My only regret... I wish I could go back for Christmas I'm sure Main St. is beautiful all lit up and decorated. This was a dream come true. Thank you thank you THANK YOU Mikalynn! You mean the world to me for helping with this experience 🥰
Bailey, D. (Illinois)
"Dream" Agent! We just arrived home from a 4 night Bahamian cruise on the Disney Dream. It could not have gone more smoothly from initial planning to final vacationing! I am a first time cruiser, so had no experience planning this kind of Disney trip and I made lots of changes and added a guest to my travel party last minute. Beverly took care of all that. She coordinated my park ticket and hotel needs and alterations prior to the cruise as well as all my private transfers and cruise excursions. Beverly was very attentive and no question was left unanswered, no problem left unsolved. Beverly is a Disney devotee and has the passion it takes to navigate what I think is the difficult Disney planning process. I don't want my vacation planning to be burdensome, so I will call on Beverly from now on and start relaxing and dreaming from the moment I decide that a Disney trip is in my future!
Heather I.
My kids, my mom and I had the most magical visit to Disneyland. Nikki D. did an amazing job again at planning everything perfectly in every way! She also was on the phone for hours to Disney customer service, getting me a discount on this trip, providing answers to questions and keeping me updated on changes to safety measure related to the pandemic. She made the whole Process a breeze and the trip from start to finish went seamlessly. Her love and enthusiasm for all things Disney shines through with her care towards her customers. I would highly recommend Nikki for any Disney vacation and have recommended her to my closest friends.
Demond B (Louisiana)
This vacation was a dream come true and a wonderful way to celebrate my daughter's birthday! Sara F.
Kristina M (Florida)
We use Hillary for all of our Disney trips, and with being annual pass holders - that's often several times per year. Of course, Disney makes it easy to schedule your own trip online but with Hillary doing it for me it saves me time looking for the best deals or calling and being on hold for FOREVER! She also assists with dining reservations, magical extras, and when they were available; fast passes. She's very knowledgeable but on the rare occasion that I've stumped her, she gets back to me ASAP with an answer. Highly recommend it, in fact, I just got this survey today and yesterday I had her book our next stay!
Lisa E. (Missouri)
Nikki R.was so helpful in planning our trip, she did everything for us - we just showed up and went with the amazing recommendations she gave us! We had so much fun and made wonderful family memories!!!
Eden C
Our family of 5 had so much fun at Disney World thanks to Christy's help in planning the trip! There were so many things we wouldn't have known about. From tickets, accommodations, and park reservations, to packing lists, ride queue tips, and dining help! Thank you for helping us to maximize our family time
Amanda P. (Missouri)
This is our second trip to Disney and we were so excited to work with Nikki D. again! She is amazing and plans the best vacations, considering all the details! Nikki always listens to us and our interests and then plans accordingly. If anyone is looking at planning a Disney vacation we highly recommend working with Nikki D., you will not be disappointed!!
Paul M. (Missouri)
Christy A. was an absolute asset to a great vacation. Her planning efforts and extensive knowledge of Disney led to lasting memories for our entire family. Christy went above all expectations, with countless answers to emails and phone calls taking a personal interest in our vacation. Her knowledge of Disney operations, resorts, transportation, parks, and dining was immense, ensuring that our itinerary was perfectly created for our family. I would highly recommend Christy and Magical Vacations.
Traci G (Missouri)
The help and direction provided by Christy from Magical Vacations were key in creating the Disney experience we wanted. There are so many nuances to creating an optimal trip and she knew them all and promptly answered all of our questions and concerns. We wholeheartedly recommend Christy!
Jenny M (Wisconsin)
Nikki D has worked with us repeatedly to plan multiple trips. We are headed to DL in a few months to celebrate some very large milestones and Nikki had absolutely gone above and beyond to make sure that things go smoothly. Even though we don't leave for a couple of months, Nikki made sure that she got our tickets today for Oogie Boogie Bash for the single day that worked in our trip schedule. Knowing that Nikki had it on lockdown and would take care of it behind the scenes meant that I could focus on other things in my life. A large number of people in my DL Facebook group were sharing frustrations about the inability to get tickets or the multiple issues that they encountered. I am so grateful to have Nikki's help, every step of the way. She ALWAYS takes great care of us, plans the perfect trips, and consistently makes sure that everything is taken care of. She is extremely organized and meticulously detailed. Nikki is truly a magical dream come true for our family!
Scott D. (Indiana)
Dawn was great to work with on our Universal Studios vacation. She was able to get us booked for our hotel and theme park tickets. She would answer my questions in a timely manner. We had a great time at Universal Studios! I would highly recommend Dawn to book your Magical Vacation.
Kaylee F (Missouri)
Nikki D. went above and beyond to help schedule our vacation last minute! We had the best time thanks to her! She was always accessible by phone text or email, and would respond right away! We can't wait to plan our next Disney vacation with her!
Shonna H. (Illinois)
Sue Kealy planned an amazing Mother/Daughter trip to both Walt Disney World and Universal. Not only did she help us each complete a bucket list item (my 14 year old's Harry Potter experience and my own Star Wars dream of making a Light Saber), but also getting us into great restaurants like Be Our Guest. In addition, when the transportation services dropped the ball on our ride services, Sue spent hours on the phone fixing the problem while we visited attractions and rode rides at Magic Kingdom. Finally, Sue provided us with tips on how to secure seating on exclusive rides like " Rise of the Resistance". Thank you, Sue Kealy and Magical Vacations!
Victoria R. (Missouri)
Nikki R. had always been reliable, quick to respond, organized, personable, and someone who I would want to vacation with! I would HIGHLY recommend her to anyone who is planning a Disney Vacation!
Shari W.
I just want to thank you for all you did to help us make the most of the cheer competition and week at Disney. I loved that you were so responsive and available to answer all of my questions. We had a wonderful time!! When I first found out we were going to Disney I was so overwhelmed!! I have heard all the crazy Disney stories from my friends and I was afraid that I wouldn't be able to pull off a magical time with my family in such a short amount of time. I appreciate you putting my mind at ease and walking me through step by step. You [Nikki R.] went above and beyond by helping me coordinate with another cheer family and join all the tickets together making our time at Disney seamless!! We didn't have any issues at all! Your Rise of the Resistance tips helped us land a boarding group without any problems and was a high light of the day at Hollywood Studios. I would definitely recommend your services to anyone going to Disney and I am already beginning to plan for next year just in case. We are ready to do it again! Thank you again for all you have done. We are one grateful family! [Nikki R]
Jennifer L. (Arizona)
Usually I love the process of planning out family trips myself, but I knew I was going to need backup for something as big as my daughter's first trip to Walt Disney World. I am SO THRILLED that I found Magical Vacations and had the opportunity to work with Nikki R.! She was so excited to help with our trip, and planned out some amazing things - my daughter absolutely loved her Princess day! On top of that, when my parents decided to come along to a second week with us, she was able to take care of all the extra park tickets and hotel reservations super quickly, even with juggling park reservations to accommodate for a day at Universal Studios. Nikki was even there for me when we needed to modify some reservations while on the trip, and it really provided peace of mind to know that I could contact her if I couldn't fix something on my own. I'd recommend Nikki R. and Magical Vacations to anyone!
Felecia D. (Missouri)
Magical Vacations is incredible at planning and keeping me informed of WDW changes. When I'm ready, we just talked length of time and number of people and they take it from there. Christy Arthur has planned more than on WDW vacation for my family and me. I just wish she could plan all of my vacations. :)
Carla B. (Maryland)
Krystina M. (Florida)
I love having Hillary book our resort stays, dining reservations, and magical extras! She is able to take care of all the things that take up time when booking a Disney vacation. She browses for the best deals and makes payments on our schedule making sure everything is taken care of and all our questions answered before we leave our house. I highly recommend using a TA for Disney, bonus points if you get Hillary!!
Allison P. (Illinois)
Our experience was Amazing!!! Jodie was beyond a HUGE help with the planning and organizing of our trip. She booked everything we requested and found us the perfect resort room to accommodate our family. She explained all the ins and outs of our visit before we traveled. During the trip, she answered my millions of questions and helped with a dilemma I discovered with one of our dining reservations. Having a Magical Agent like Jodie is the only way to plan your Magical Vacation!!!
Megan K. (Illinois)
Sue was absolutely AMAZING!!! She helped us plan the trip with about three weeks' notice. She was working with my husband (who was trying to keep the trip a secret!) and did a great job steering him in the right direction with resorts and parks. He decided to loop me in and Sue continued to be AMAZING!! She always answered our questions very quickly and provided many helpful tips! She was able to secure us some great dining reservations and checked-in with us many times during the week of our visit. I highly recommend Sue and hope that we will be planning another trip back to enjoy another outstanding and truly magical vacation in Walt Disney World soon!
Jackie M. (Missouri)
Debbie went above and beyond to make our vacation magical! Working with a group of 40 can be more difficult than most trips and with every hiccup, we encountered Debbie was there to support us. We appreciate Debbie and would highly recommend Magical Vacations for anyone planning a trip to Disney!
Savannah C. (Tennessee)
It was a pleasure working with Becky! She was quick and helped answer any questions we had. I would absolutely work with her again!
Jason K, (Illinois)
Not having been to Disney in 35 years and wanting to plan a surprise for my kids I was referred to Sue by a friend. She made the whole experience so easy and I couldn't have been happier. She guided me on where to stay, how to structure the week and travel arrangements to and from airport. She also stayed connected with myself and wife via a text string the week leading up, during, and on our return to Disney World. She continually searched for restaurants and events for us without even asking updating our schedule. The service she provided was amazing and she even saved us money by her planning. I would recommend her to anyone thinking of planning a trip and will be sure to connect with her again when we plan another trip back. I'm grateful for her knowledge and help with this whole process. Thank You Sue!
Sunny B. (Illinois)
We had the most wonderful Disney vacation. We have a son with special needs and Susan was always available when we needed her. My son had a difficult time at one of the parks and she responded immediately with quiet places we could go. She was on top of every reservation and always checked in on us to make sure we were ok. I will definitely use her (Sue K) again and will recommend her to all of our friends and family!
Kristen R. (Illinois)
Jessica M. (Oklahoma)
Nikki D. is amazing! She's planned 5 awesome vacations for our family & is currently planning our 6th trip. From Disney World to Disney Land to Disney Cruise Line, every trip was perfectly planned with attention to every detail! Planning for a group of 11 or a group of 2, Nikki was always available for any question or request with a timely response. She always listened to my requests, concerns, and ideas and was able to make it happen. She's magic and there's no one else I'd want to plan for us!
Siu L. (Missouri)
Kayla D. (Missouri)
This is the 3rd time I have used Nikki Dugger, she is AMAZING! She always goes above and beyond to make the experience magical.
Selena S. (Texas)
My family and I had a wonderful extended trip to Walt Disney World 2/9-2/18. Our agent [Jlynn W.] helped with booking the entire trip and also helped us when we were stranded in MCO due to our flight being canceled to Texas. We had to add on 3 days to our trip and our agent immediately started looking at options for us as soon as we discovered our dilemma. She [Jlynn W.] got us a room, at a great rate, on the same property. It was amazing and a huge relief! Highly recommend her and would definitely use her services again!!
Kristina M. (Florida)
Hillary is the best! She has helped us plan several Disney vacations and is always willing to do whatever it takes to make sure we have the best time. The lines of communication are always open whether I text or email her she always gets back to me in a timely manner. Our most recent trip including a fishing excursion that was so amazingly fun we can't wait to do it again! I highly recommend Hillary & Magical Vacations, what's to lose using these FREE highly qualified Disney experts to plan the best time ever at the happiest place on earth? NOTHING!
S. (Missouri)
We had the most amazing experience with Nikki. She took care of all of the reservations, told us step by step how to do and see everything we wanted to at each Disney park, and answered every one of our questions in a timely manner. We had an unforgettable family vacation at Disney World and we could not have done it without her!!! [Nikki D]
Kim W. (Missouri)
This was our first time to use a Magical Agent and I'm so glad we did! Christy was so easy to work with and answered all of my questions promptly and thoroughly. If she didn't have an answer, she found one for us. Not only did she do an outstanding job planning our trip, sharing options, and making reservations, she also sent fun surprises in the mail leading up to our trip. It was fun and added to our excitement. Never again will I plan a Disney trip on my own! Thank you, Christy for making our vacation easy and worry-free!
Samantha S (Missouri)
Christy planned to most magical and amazing vacation for our family in spite of so many changes and unknowns. When our trip had to be canceled due to Covid closure Christy worked with our large group to reschedule not once, but twice. When we didn't even know if there was going to be anything to look forward to she kept us upbeat and in Disney mode with fun emails that included art projects, recipes, games, and as much information as possible. She took her time to find complete and thorough answers to every single question I asked (so many!). She listened to our likes and interests and then found the best possible reservations for our family. She went above and beyond and thought of every detail. Our family will treasure the memories forever. It was truly a perfect vacation.
Xochitl C. (Texas)
Working with Nikki D. has always been a pleasure. I cannot imagine booking a Disney vacation without her. She makes every Disney vacation a delight and it's easy. Her attention to detail is outstanding. I recommend her to everyone I know!!
Corey J. (Missouri)
Christy. We have booked through Magical Vacations in the past and will continue to do so as well as recommend them to others. This trip we worked with Christy A. She did an outstanding job. Booking and communications, in these difficult times, were a breeze. The trip went off without a hitch and even with the Covid-19 restrictions in place, we had an awesome experience.
Becky T. (Missouri)
Nikki R. helped make all of the anxiety of planning our trip during a pandemic so easy. It made planning the same trip two times due to the restrictions simple knowing we had someone else working with us to get the most magical trip planned and executed. The trip was fantastic and one of the best vacations thanks to all of her great work! We didn't have to worry about a thing!
Krystina M. (Florida)
We absolutely LOVE going to Disney and having our Magical Agent, Hillary Fitzgerald, on our side makes things so much easier! We are annual pass holders and we go frequently, Hillary always makes sure we have everything we need to have a great time and offers her assistance in every aspect from looking for the best deal to suggestions on where to eat. I have learned so much about Disney in the last 4 years that I could probably handle it myself but why would I when I have such a fantastic agent to look through all the fine print details for me?!
Stevie H. (Missouri)
Nikki R. made everything effortless!! She was so flexible since our vacation was rebooked several times due to Covid-19! I never felt pressured! She was always so quick to respond to all of my questions...and there were a ton with cancellations and protocols related to Covid-19! We will using Nikki for our next Disney vacation!
Jeff N. (Iowa)
We were nervous and at a loss for how to start planning for our Disney trip. We have 3 daughters who all wanted to do different things. I contacted Paul B. and he walked us through everything and made it so very stress-free. Our Agent was great about asking for priorities, dining wants vs needs, and walking us through so many different aspects of our trip that we would have missed out on. Paul even helped us to figure out what Fast-Passes to use and when to set them up for maximum fun. Paul was accessible and responsive. He always got back to me with questions as the trip approached and even checked in with me while we were at Disney and Universal. It made the whole trip so much more enjoyable for all of us because we knew what to expect and how to handle different situations before they even came up. I don't think I would ever plan a trip to Disney again without the help of Magical Vacations, specifically Paul B.
Ted B. (Illinois)
Fantastic! Jodie is the best. I highly recommend her.
AND Trip #2
Ooops...she did it again. Jodie G. planned out our second trip flawlessly! Jodie has managed on both occasions to secure the fast passes and reservations for us, despite us always deciding to go to Disney only a few months ahead of time. She is very generous with her time, spending hours not only planning our trip but going over our itinerary with us. Jodie always finds a way to pack in the most activities during our visit to the parks. She is a joy to work with and I would highly recommend Jodie G if you are planning a visit to WDW.
Angie O. (Missouri)
Amanda P. (Oklahoma)
We recently visited Disney World and had an amazing time! We usually plan vacations ourselves but this wasn't one we wanted to tackle, seemed too overwhelming. Nikki D.was amazing and helped us plan the whole trip. Her knowledge of everything Disney was mind blowing and greatly appreciated. From a place to stay, dining recommendations, fast passes, and probably what seemed like a million other questions, Nikki handled it all. Not only did she always have answers but she always made me feel like she was happy to be talking/texting me. We absolutely loved our vacation and experience with Nikki D!!
Katie H. (Missouri)
Debbie was an amazing travel agent! She helped us narrow down dining, snagged amazing fast passes, and gave us tons of travel info to and from parks! She made our "adult adventure" an amazing trip!
Keenyn R. (Missouri)
Nikki R. made planning and executing this trip SO easy! I am a person easily overwhelmed with details- without Nikki this trip would never have turned out as perfect as it did. Nikki R. was super responsive and super helpful with suggestions and ideas for planning. She even helped us change up fast passes in the middle of our trip to make our final days at the parks just perfect. I will highly recommend her to anyone interested in planning a trip to Disney!
Tina L. (USA)
We had a great time thanks to Becky S for taking care of all the details of booking the trip for us! I highly suggest reaching out to Becky S if you want a magical Disney trip.
Aderra B. (Missouri)
Christy A, our Magical Agent, made a trip for four senior citizens, a dream come true. We had a wonderful time opening and closing both Animal Kingdom and Epcot parks. Each day we were so glad to go back to Port Orleans River Side where we enjoyed our room accommodations, the friendly and helpful staff and beautiful resort.
Evelyn W. (Ohio)
We are home and are talking about when we go back already. We had a wonderful time. Our time together just flew by. Can't thank Nikki D. enough for everything she did for my family - they are my world!!!! A magical time was had by all.
Gladys F. (Texas)
Cristie M. was such an AMAZING agent!! I came to her not knowing a thing about planning a Disney trip needless to say where to start but she literally helped every step of the way. I love how she was patient in answering concerns but most of all how she made sure we had the ultimate experience as 1st timers at Disney! My girls had a fun and memorable experience that will last a lifetime! I will definitely be recommending her! Thanks Cristie!!
Daphne T. (Missouri)
Our recent trip to Disneyworld was truly magical in large part due to the help our magical agent, Nikki R, provided!! From getting us awesome fast passes, to booking excellent table service meals, and calming me down during my Disney panic attacks 😉, she was a huge blessing. Disney can be so overwhelming but she makes it easy!
Luke L. (Missouri)
Christy was amazing. She helped us every step of the way! We had a wonderful time. We were well prepared and it was an awesome experience for our family of 6.
Heidi H. (Alaska)
Nikki R helped us make decisions from the very beginning stages of planning. She made all of our reservations for us and was always available to answer questions quickly. I was so glad to have someone to talk with while planning this big vacation!
<p class="freebirdFormviewerViewItemsTextShortText freebirdFormviewerViewItemsTextD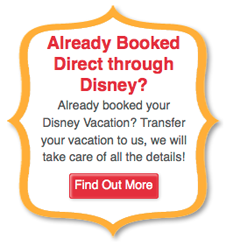 Would you like to document your vacation?
Visit our official partner MouseScrappers