Nikki D.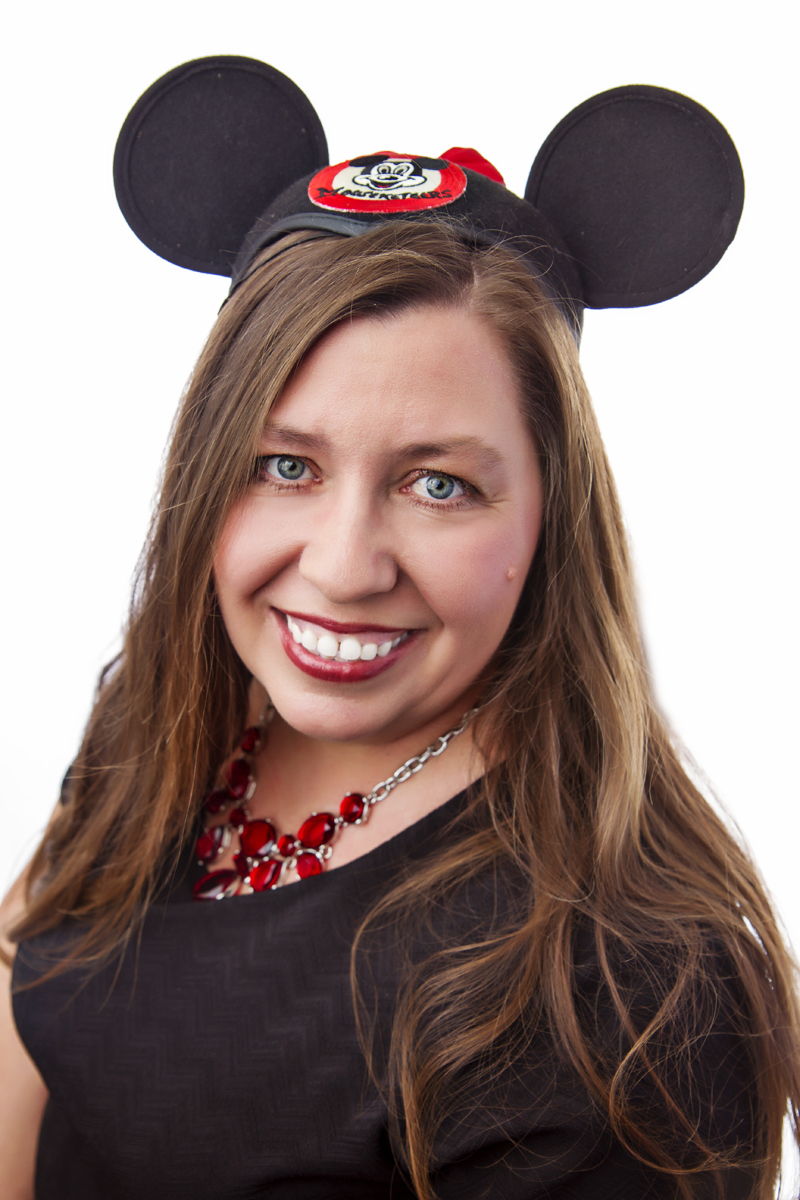 Growing up going to Disney world beginning in 1971, it has always been a magical part of my life.
After researching and planning a trip for my own family in 1995, I knew I was hooked on the whole experience. Since then, friends and family always came to me to plan their adventures to Disney.
As a pediatric home care nurse, I began extending my assistance to families of children with special health care needs. Bringing the Disney experience in a way that suited their individual needs. In 2012, I was honored to accompany a client on her "Make a Wish" cruise on the Disney Dream. I researched the excursions and events for the accessibility she needed which helped the family make the most of that amazing vacation.
With 18 years of experience, I have planned exciting adventures for all budgets and all ages.
I look forward to helping you plan your magical vacation.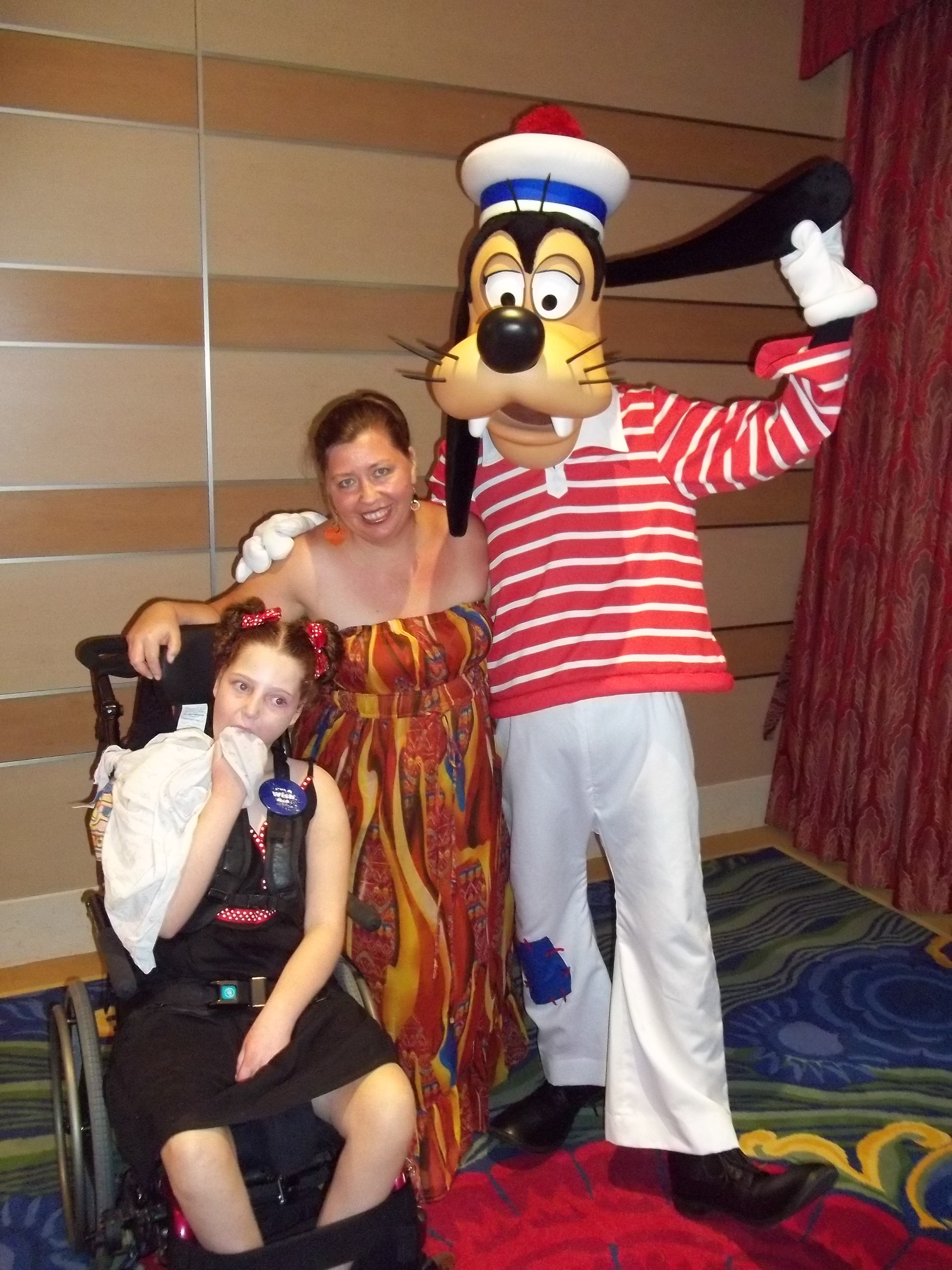 GUESTIMONIAL
Jessica M. (Oklahoma)
We love having Nikki D. plan all of our Disney trips! This past trip was the 6th trip she's planned for us and it was as wonderful as the others. Nikki brings expert advice to all of our trips including Walt Disney World, Disneyland, and Disney Cruise Line. She has planned for our extended family trips of 11 people down to trips for 2 people and each time she is able to navigate all of the details. What I appreciate most about Nikki is how prompt she is in her responses to different questions/issues that may arise. She's only a text or call away and truly cares for her clients before, during, and after the trip. There's no one else I'd trust to handle our family vacations and make every trip a Magical Vacation!
Barbara B. (Oklahoma)
Wanda K. (Iowa)
Our Magical agent Nikki D, was/is AMAZING! She listened to all (8 people) of our desires and came up with an AMAZING trip for us. From the moment we landed to the moment we took off! Nikki D, the MAGIC starts with you!!!!!!!!! THANK YOU SO MUCH FOR A GREAT TIME!
Heather I.
My kids, my mom and I had the most magical visit to Disneyland. Nikki D. did an amazing job again at planning everything perfectly in every way! She also was on the phone for hours to Disney customer service, getting me a discount on this trip, providing answers to questions and keeping me updated on changes to safety measure related to the pandemic. She made the whole Process a breeze and the trip from start to finish went seamlessly. Her love and enthusiasm for all things Disney shines through with her care towards her customers. I would highly recommend Nikki for any Disney vacation and have recommended her to my closest friends.
Amanda P. (Missouri)
This is our second trip to Disney and we were so excited to work with Nikki D. again! She is amazing and plans the best vacations, considering all the details! Nikki always listens to us and our interests and then plans accordingly. If anyone is looking at planning a Disney vacation we highly recommend working with Nikki D., you will not be disappointed!!
Jenny M (Wisconsin)
Nikki D has worked with us repeatedly to plan multiple trips. We are headed to DL in a few months to celebrate some very large milestones and Nikki had absolutely gone above and beyond to make sure that things go smoothly. Even though we don't leave for a couple of months, Nikki made sure that she got our tickets today for Oogie Boogie Bash for the single day that worked in our trip schedule. Knowing that Nikki had it on lockdown and would take care of it behind the scenes meant that I could focus on other things in my life. A large number of people in my DL Facebook group were sharing frustrations about the inability to get tickets or the multiple issues that they encountered. I am so grateful to have Nikki's help, every step of the way. She ALWAYS takes great care of us, plans the perfect trips, and consistently makes sure that everything is taken care of. She is extremely organized and meticulously detailed. Nikki is truly a magical dream come true for our family!
Kaylee F (Missouri)
Nikki D. went above and beyond to help schedule our vacation last minute! We had the best time thanks to her! She was always accessible by phone text or email, and would respond right away! We can't wait to plan our next Disney vacation with her!
Jessica M. (Oklahoma)
Nikki D. is amazing! She's planned 5 awesome vacations for our family & is currently planning our 6th trip. From Disney World to Disney Land to Disney Cruise Line, every trip was perfectly planned with attention to every detail! Planning for a group of 11 or a group of 2, Nikki was always available for any question or request with a timely response. She always listened to my requests, concerns, and ideas and was able to make it happen. She's magic and there's no one else I'd want to plan for us!
Kayla D. (Missouri)
This is the 3rd time I have used Nikki Dugger, she is AMAZING! She always goes above and beyond to make the experience magical.
Kelly S. (Missouri)
We had the most amazing experience with Nikki. She took care of all of the reservations, told us step by step how to do and see everything we wanted to at each Disney park, and answered every one of our questions in a timely manner. We had an unforgettable family vacation at Disney World and we could not have done it without her!!! [Nikki D.]
Xochitl C. (Texas)
Working with Nikki D. has always been a pleasure. I cannot imagine booking a Disney vacation without her. She makes every Disney vacation a delight and it's easy. Her attention to detail is outstanding. I recommend her to everyone I know!!
Evelyn W. (Missouri)
We are home and are talking about when we go back already. We had a wonderful time. Our time together just flew by. Can't thank Nikki D. enough for everything she did for my family - they are my world!!!! A magical time was had by all.
Amanda P. (Missouri)
We recently visited Disney World and had an amazing time! We usually plan vacations ourselves but this wasn't one we wanted to tackle, seemed too overwhelming. Nikki was amazing and helped us plan the whole trip. Her knowledge of everything Disney was mind blowing and greatly appreciated. From a place to stay, dining recommendations, fast passes, and probably what seemed like a million other questions, Nikki handled it all. Not only did she always have answers but she always made me feel like she was happy to be talking/texting me. We absolutely loved our vacation and experience with Nikki!!
Nadia H. (Colorado)
Magical doesn't begin to describe it! After a referral from a close friend, I threw my hands up from all the blog-reading and Pinteresting and lists of things to do to plan my own trip & contacted Nikki D!! Within minutes I had a response and, what's more than that, I felt relief from the complete anxiety of trying to make something this huge perfect for everyone on my own. Nikki took the reigns, asked all the right questions, gave all the right information (that I didn't even know I needed after a month of research on my own), and reminded me that it's a trip that should be perfect for me too! I forgot about me! She didn't! Hallelujah! There was something for everyone on our trip, and it really did run like clockwork. No running around like the white rabbit feeling like we were late. Having said that, there wasn't any lag time either... breaks were built in at fantastic dining choices and we worked the map in a geographically efficient way, so we didn't need rests, even with a 4-year-old! When fast passes needed to change because of a ride opening late or weather changing, I didn't panic because I knew how to fix that and had lots of backup options planned out for me! If anything happened, I knew I had a lifeline. All in all, we had a major memory made... the food, the rides, the utter childlike excitement, a birthday party with princesses, a trip to the dark side (Star Wars), tons of shows, & all the sites. We will be using Nikki D. again even if it's just for a secret parents-only trip!
Ronelle R. (Australia)
Taking the Dizzy out of Disney! I was really confused and a little scared of the Disney ticketing process especially being from the other side of the world.I was almost ready to take Orlando off my travel itinerary when I discovered Magical Vacations. Nikki D contacted me straight away and was amazing from day one. She made sure to find out what kind of adventure we wanted and took care to get all the details right. She communicated all the time to let us know what she was up to and to make sure we were happy with the direction she was headed. All my worries and anxiety washed away after having Nikki navigate the whole process for us with expert care and attention. She knows Disney and loves it. We finally went to Disney World last week and it was such a smooth process because of all the work Nikki Dugger did behind the scenes. I wish I could have her organise all my vacations!
Patrice F. (Illinois)
I loved my recent visit to Disney World. I had such a great time. Had not been there for 31 years. Nikki D. Did such a fabulous job booking our trip and working with us so we had the best opportunities for our grandson's first visit to any Disney place. Plan to continue to work with Nikki D over the years as we continue to return to Disney.
Jenny M. (Wisconsin)
Nikki did an amazing job helping us plan our entire trip. This was our first time and we wanted it to be extra special for our son. From helping us find the perfect resort, to getting us all the fastpasses that we wanted, Nikki took care of EVERYTHING every single step of the way. The itinerary that she put together was extremely helpful - we used it constantly to make sure that we got to do each thing on our "must-do" list. As a mom, I wanted this to be the PERFECT trip for my son and it was! I know that our trip would not have worked out without Nikki's planning and advice and we are so grateful that she did all the heavy lifting so that we could just enjoy our time at WDW as a family!
Shannon H. (Indiana)
Working with
Nikki D
was so easy right from the very beginning. She wanted to make sure our vacation was tailored to our family so she made sure she asked questions about our favorite characters and must do activities right away. After providing her some basic info, she took it from there and our vacation was planned. The attention to detail and itinerary were amazing! I can't thank
Nikki
enough for all of the work she did to ensure planning a Disney vacation was easy for our family. We had such a great time!
Teresa B. (Missouri)
Nikki D.
Best vacation ever! Our agent planned everything perfectly! My grandkids had the best time. We will treasure this magical time forever!
Alex K. (Arkansas)
Nikki
made our vacation magical! She build an amazing itinerary in a short amount of time, and made everything special for our family. We couldn't have done Disney without her! She was also very kind, friendly, and had outstanding customer service.
Nikki
was very quick to respond to questions, and has great experience.
Natalie K. (California)
Nikki was very helpful and answered my emails in a prompt and timely manner. I truly appreciated her phoning Disney on my behalf for various needs as well as booking my fast pass plus reservations. It was so wonderful to not have to worry about getting up early to book them myself! My vacation planning was much less stressful, thanks to Nikki D.
Gayle H. (Missouri)
Nikki took such great care in meeting our wants and needs for our trip! After receiving a recommendation, I contacted Nikki D. and she got right to work making the details and arrangements flawless! It was so nice having everything in place. It took the pressure off and we just showed up and enjoyed our trip! After returning, Nikki was interested in hearing how our trip was and I was thrilled to meet with her and share our adventure. I would highly recommend Nikki as a passionate, detail-oriented gal who wants to make your wishes come true!
Justin B. (Alaska)
We certainly did not make it easy on our Magical Planner
Nikki Dugger
. We had a group of 9 people needing 3 rooms, using 3 credit cards, 2 separate hotels, infants, strollers, scooters, etc. and our trip was about as smooth as it could get. She was able to get every dining reservation and every fast pass we asked for and then some!
Nikki's
knowledge of Disney was a tremendous help! Can't wait to start planning our next one! Thanks again!
Catherine W. (Missouri)
My girls had a wonderful first experience at Disney all because of
Nikki D.
and her team at Magical Vacations. Her recommendations for our fast passes/restaurants were spot on to what the age of our children enjoy. This was one of the most seamless vacations that we have been on all due in part to
Nikki D.
and her wonderful planning.
Elizabeth M. (Missouri)
My husband and I had no idea where to begin when planning to take our family to Disney World. Nikki D was recommended to us by a friend. She was helpful and kind, and answered all of our crazy questions without hesitation! She planned a most amazing experience for our family! She considered the ages of our kids and planned activities and rides that matched exactly what we were hoping to do. Our girls have already asked to go back, and we will use Nikki D again!
Crystal C. (Georgia)
Nikki D takes all the guess work out of our magical vacation! She immediately text me back anytime i would text or email her. she's so sweet and friendly! We have used her twice and will definitely use her again!! She's (Nikki D) the best !
Sara L
Nikki D. planned a recent Disney World/Universal trip for our family. She is super knowledgeable on all aspects Disney. She researched and helped us in planning all logistics like lodging, dining reservations and park navigation while considering the likes and limitations of our special needs child. She will be planning our next Disney trip.
Tina O.
Nikki D. was absolutely awesome to work with in planning our Walt Disney World trip! She helped from the very start getting prices for different hotels, park tickets, fast pass planning, etc. - all the way through reminding us to get our photos when we returned home. She is very knowledgeable and made every attempt to maximize our memories in the cheapest way possible. The itinerary book with Fast Pass times and reservation numbers made scheduling so easy - all in one convenient little spiral notebook that fit easily into my backpack. She was a pleasure to work with and when we decide to go again - I know I'll be calling her to book us! Thank you Nikki D.!
Sasha & Sal (Canada)
Hi Nikki D! Sal and I had a wonderful time. The inner child in us definitely came out :) Thank you for the itinerary, vouchers, and pixie dust... it was very helpful. We met and got autographs from so many characters (including Mickey's main pals and all the princesses!), walked every section of every park, saw great shows, went on a few rides, and saw the fireworks show at every park. I had a magical moment at Hollywood Studios on the 1st day. After the Little Mermaid show, a cast member was able to take my homemade autograph book backstage for her to sign. He came running to us after the show to advise that Ariel took it to the Fantastmic backstage area and all the characters were signing their specific pages!! Once we got it back about 30min later there were about 10 new signatures ... definitely more than I ever expected to get in one day!! We appreciate you helping us to set up our fastpasses and reservations, and making our stay at Disney efficient and memorable. Since our return, we have been telling our friends about you and Magical Vacations so hopefully in the coming months you will hear from them! Again, thank you!! We had a fabulous few days at Disney World and have happily crossed it off our bucket list. Forever grateful for our magical experience!
Tabetha W. (Missouri)
Nikki Dugger was so kind and helpful in every way!! Anytime I had a question she emailed, texted or called me right away with the answer!! We could not have asked for a better agent!! She was incredibly knowledgeable about Disney! My family and I had the most amazing time at Disney World!! Everyone at Disney was so kind!! The rides were amazing and the food was so delicious!! We will most definitely be going back!!! Thank you again, Nikki D, for making a dream come true!!!
Allison A. (Missouri)
Thank you! Thank you! Thank you! Nikki D. was so very prompt and tolerated all of our little questions so well. I love that she took the guess work out of absolutely everything and was so kind and excited for us in the process. I tell all of my friends to contact me before they plan a Disney vacation and when they do, I will not hesitate for a second to recommend Nikki D. We had so much fun and I know it is due in part to Nikki's planning skills.
Ann B. (Texas)
Nikki D, We are so grateful for your help planning our family vacation. Our trip to Disney World was truly magical. Our 4 year old daughter said more than once, "My dreams are coming true!". Both girls were so excited and over and over thanked us for the fun they were having. We made so many memories; it is not possible to review them all, but here are a few to give you a glimpse into our fun...
-Meredith and Brent were both part of the Royal Majesty Makers and Meredith pulled the sword from the stone! She was thrilled!
-Thanks to a friendly cast member we were able to meet Elena from Avalor!! What a surprise for the girls!
-Because of your tips we made it to sign up for Jedi Training Academy. Although the girls had fun, Brent was elated! Having his girls face Darth Vader in a light saber fight was probably the highlight of his trip.
-Both girls loved the rides more than I expected. Hannah and Meredith both loved Space Mountain. We rode more than once!!
-I didn't make Hannah an autograph book because I thought she would not be interested. She was and made her own book in her journal and met lots of characters and is so proud of her autographs!
-The dining plan worked out perfectly. We only had a few snacks left to cash in on Sunday morning...if it had been warmer, we would have used them all for ice cream I'm sure. Thanks for the encouragement to keep it simple!
-Our dining at Akershus was lovely. Never would have been able to do that without you!!! The food was delicious, even the girls liked it. It was fun to see so many princesses at once! (I would recommend bringing a good camera for that since there aren't any photographers there. iPhone pics were only okay)
-Our room was a hit with both girls. They loved coming back to the room and setting off the fireworks. Location was good and the special touches in the Royal Guest rooms made us feel like we were at Disney even when we weren't in the park.
Thank you for your friendly, prompt and professional help. I loved working with you. My experience was like planning with a family member. I will definitely recommend you to anyone who is looking into a Disney vacation!
Shelley B. (Alaska)
We planned our first trip to WDW with Nikki D. She exceeded our expectations in every way possible. First, she booked everything for us. What a blessing! She asked us about our family: ages of kids, likes, dislikes, hobbies, etc. This way, she knew more about our family and ways to plan that would make our experience special. She booked our fast passes on the exact first time we could (waking up at 6am to do so), allowing for the best ones to be chosen. We purchased the concierge itinerary and strictly obeyed it. Even though we were there during winter break (peak season) where lines were some times 3+ hours long, the itinerary allowed us to wait in lines no longer than 20 minutes and see the whole park of Magical Kingdom in one day. Awesome! Nikki also booked us dining reservations for New Years at the Polynesian Resort, whereby we went out to the beach to watch the fire works after dinner. She worked every day for two weeks to get us that much-desired reservations and finally got one! I, myself would never be so persistent and was so grateful to have her do this for us. Lastly, she was concerned about drive time for us and called us a couple of hours before our dining reservation. She was watching traffic patterns through her computer and realized that we needed to be on the road to get to our destination a bit earlier. So she called us! She also was available throughout our trip via txt and phone when I had questions: (ex: does the sword actually come out of the stone?, where is the best place to sit during the Festival of Fantasy parade?, one dining area is closed, could you recommend another?) SOOOOOOO helpful. We are going to Disneyland this summer and have already contacted her to help us plan. Within the day, she had a whole itinerary for us. She is truly a Godsend. Nikki D, you ROCK!