Christy A.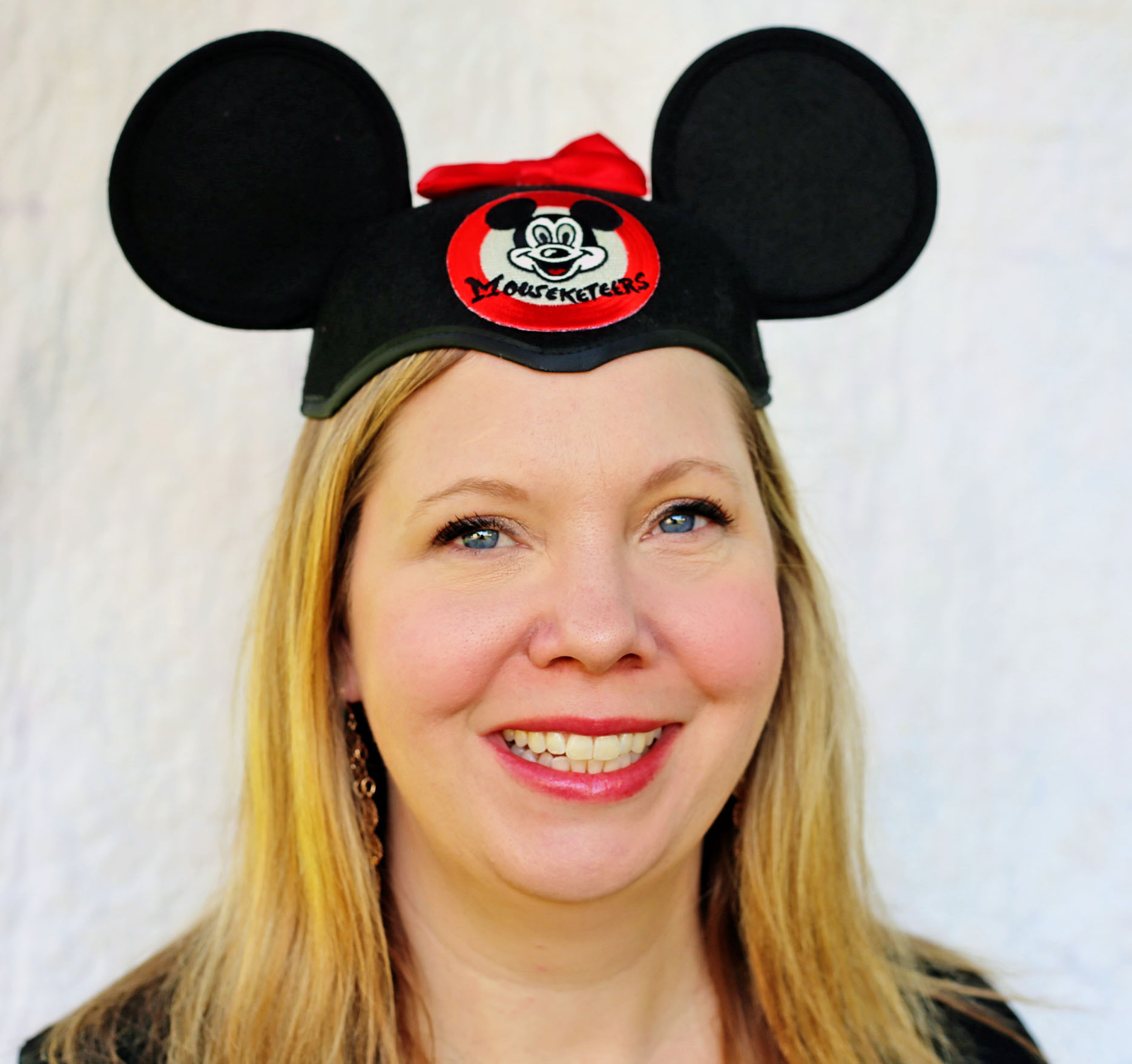 I have enjoyed planning the details of our family Disney vacations for years. Only after assisting friends with their own Disney trips, and offering details they never considered before, did I decide to become an "Authorized Disney Vacation Planner.
My love of Disney started in my own childhood when I would take family vacations to Disney World. But, there is nothing sweeter then seeing the magic of Disney through the eyes of my own children. As a mother of three, I know how to plan a detailed trip that can fit any family budget.I also have expertise on traveling with all ages of children and extended family on the Disney Cruise line, especially to Alaska
From traveling with small children, combining a vacation that suits several different ages of children, or traveling with extended family; I have the expertise to assist in planning your personal family vacation.
As a graduate of the Disney College of Knowledge, I am excited to be able to combine my love for Disney with my attention to detail in order to plan a vacation that suits your needs. I look forward to assisting with your vacation whether you are traveling to Disney World Resort, Disneyland Resort, Disney's Aulani Resort in Hawaii, on the Disney Cruise Line or with Adventures by Disney.
Click on the following to:
Christy's Blog Site:
[click on the link above]

GUESTIMONIALS
Jennifer A. (Missouri)
Christy A did such an amazing job getting us all set up for our Disney trip. Her attention to details and excellent communication made the trip more enjoyable and stress free. I have recommended Christy to everyone I know wanting to go to Disney. She was amazing.
Eden C
Our family of 5 had so much fun at Disney World thanks to Christy's help in planning the trip! There were so many things we wouldn't have known about. From tickets, accommodations, and park reservations, to packing lists, ride queue tips, and dining help! Thank you for helping us to maximize our family time
Paul M. (Missouri)
Christy A. was an absolute asset to a great vacation. Her planning efforts and extensive knowledge of Disney led to lasting memories for our entire family. Christy went above all expectations, with countless answers to emails and phone calls taking a personal interest in our vacation. Her knowledge of Disney operations, resorts, transportation, parks, and dining was immense, ensuring that our itinerary was perfectly created for our family. I would highly recommend Christy and Magical Vacations.
Traci G (Missouri)
The help and direction provided by Christy from Magical Vacations were key in creating the Disney experience we wanted. There are so many nuances to creating an optimal trip and she knew them all and promptly answered all of our questions and concerns. We wholeheartedly recommend Christy!
Felecia D. (Missouri)
Magical Vacations is incredible at planning and keeping me informed of WDW changes. When I'm ready, we just talked length of time and number of people and they take it from there. Christy Arthur has planned more than on WDW vacation for my family and me. I just wish she could plan all of my vacations. :)
Kim W. (Missouri)
This was our first time to use a Magical Agent and I'm so glad we did! Christy was so easy to work with and answered all of my questions promptly and thoroughly. If she didn't have an answer, she found one for us. Not only did she do an outstanding job planning our trip, sharing options, and making reservations, she also sent fun surprises in the mail leading up to our trip. It was fun and added to our excitement. Never again will I plan a Disney trip on my own! Thank you, Christy for making our vacation easy and worry-free!
Samantha S. (Missouri)
Christy planned to most magical and amazing vacation for our family in spite of so many changes and unknowns. When our trip had to be canceled due to Covid closure Christy worked with our large group to reschedule not once, but twice. When we didn't even know if there was going to be anything to look forward to she kept us upbeat and in Disney mode with fun emails that included art projects, recipes, games, and as much information as possible. She took her time to find complete and thorough answers to every single question I asked (so many!). She listened to our likes and interests and then found the best possible reservations for our family. She went above and beyond and thought of every detail. Our family will treasure the memories forever. It was truly a perfect vacation.
Corey J. (Missouri)
We have booked through Magical Vacations in the past, and will continue to do so as well as recommend them to others. This trip we worked with Christy A. She did an outstanding job. Booking and communications, in these difficult times, were a breeze. The trip went off with out a hitch and even with the Covid-19 restrictions in place, we had an awesome experience.
Luke L. (Missouri)
Christy was amazing. She helped us every step of the way! We had a wonderful time. We were well prepared and it was an awesome experience for our family of 6.
Aderra B. (Missouri)
Christy A, our Magical Agent, made a trip for four senior citizens, a dream come true. We had a wonderful time opening and closing both Animal Kingdom and Epcot parks. Each day we were so glad to go back to Port Orleans River Side where we enjoyed our room accommodations, the friendly and helpful staff and beautiful resort.
Bonnie N. (Missouri)
Our little family of three had a super fantastic vacation on the Disney Magic Bahamas cruise! We loved the Marvel Day at Sea. The character meet and greets with Marvel characters were the highlight of my son's week. Mom loved the beautiful beach on Castaway Cay, and dad loved the unlimited ice cream! The staff were almost like family by the end of the week, and we were so sad to say goodbye to them. The shows were spectacular, and the food was delicious! We can't wait to plan another cruise - next time Alaska!
Anna N. C. (Missouri)
Christy A. is the BEST! We had so much fun on our magical Disney vacation that was organized, and perfect for what we were wanting to do. She answered all of my questions with kindness and specificity in every answer. I had never been to a couple of the parks before, but with her help I felt prepared and knew what to expect, alleviating the stress of the group all together. Oga's Cantina was the best experience!! My group is so grateful she was able to make it happen. I know I am in good hands with their help!! They know their stuff, and can make it happen, will definitely be using her (Christy's) help again in the future!!
Kelly B. (Missouri)
We had a great vacation! Stayed at the Disney campground for a week and spent a couple days at the parks. Enjoyed visiting different resorts, Disney Springs and utilizing the different Disney transportations (ferry, monorail, Skyliner, buses) (Christy A)
Karen G. (Texas)
Felecia D. (Missouri)
Using Magical Vacations was so stress free! Christy Arthur helped me plan a vacation to WDW and Universal Studios. She was extremely helpful, and took care of everything including dinner reservations and fast passes. I will definitely be using them again for my next trip to WDW and US! Christy A.
Vickie M. (Missouri)
Loved working with Christy and magical vacations! She found out all our interests and needs and created the perfect package for my family. Can't wait to work with her (Christy A.) again.
Angie W. (Missouri)
For Christy A. "Our family of 12 had a magical time at Disney World this past week. Every detail was taken care of by our wonderful agent, from fast passes to character meals! It was so wonderful to just sit back and enjoy each moment knowing everything was taken care of. The surprise fireworks cruise was the icing on the cake! " [Thanks to their children for this Anniversary surprise!]
Chelsea A. (Missouri)
I hadn't been to Disney since I was a kid, but Christy made the planning process so easy! She made suggestions for restaurants for dining and rides for fast pass, and even sent me emails while we were in Orlando letting me know about special events and photo ops to look for! I can't wait to have her plan another trip for us again in the future.
Sarah W. (Kansas)
Christy A. I can't thank you enough for all your help in planning our recent Disneyland vacation! It was hands down one of our favorite trips and you helped make that possible. You were always quick and prompt in answering all of my questions! Whether I needed help finding transportation, stroller rental, dinning or BBB for our 3 year old twin girls you were always there with the info and made planning this vacation a breeze for me. I cannot thank you enough and we are already trying to decide what our next Disney vacation will be and you will be who I contact! Thank you again! (Christy A.)
Jenny S. (Missouri)
My sister convinced my to take a last minute trip to Disney after she found a great deal on airfare - I thought we were crazy but luckily a friend put me in touch with Christy A. with Magical Vacations and she assured me we WEREN'T crazy! In fact she made planning a 3 day trip to Disney with only a month to plan so easy my husband said he'd be up for doing it every other year! Our girls are 5 & 8 and I have put off going to Disney because I was so overwhelmed by all the planning and preparation that I heard went into it. Honestly I felt like I needed a separate degree just to figure Disney out - ENTER Christy A! She put our minds at ease and after a few phone conversations and emails she began planning our dream Disney trip and was a fast pass whiz!! She was extremely responsive and even helped me while we were on our trip! She went above and beyond and planned an amazing trip for us in less than a month! We got to do EVERYTHING we wanted to do and things that we didn't even know we wanted to do haha! I can't speak highly enough about Magical Vacations and specifically Christy! I will definitely be using her again - telling all my friends about her and won't hesitate to take another crazy last minute trip to Disney ever again! THANK YOU SO MUCH!!!!
Coutney G. (Missouri)
We just got back from our first Disney trip. We have 3 small children but the trip was seamless thanks to Christy A. She did all the thinking, planning and organizing of everything. It reduced the stress of vacation knowing everything was ready and perfectly planned and organized. She listened to all of wants and desires and she planned out our days perfectly! We had a blast and very little stress. We will definitely use Christy A for our next Disney vacation!!!!
Samanthia S. (Missouri)
Christy Arthur! We can't thank you enough for planning a dream-come-true trip to Disney World for our family! Every detail was thought out so that our vacation was smooth sailing. I had so many questions and contacted you sooo many times but you were patient enough to answer everything I could think of. I will not hesitate to use Magical Vacations for future trips to Disney World. Thanks again!