Kerry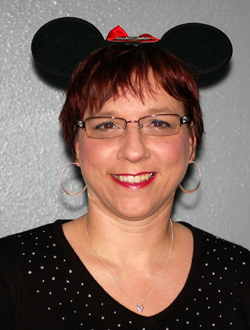 I've been a Disney travel expert long before I decided to make it my profession. Only after years of taking Disney vacations with my own family and advising friends on how to plan their own Disney vacations, did I finally take the plunge to become a Disney-focused travel agent.
If you've considered taking a Disney vacation in the past and found yourself completely overwhelmed, maybe it's time for a different approach. As a travel specialist, who has specialized in Disney for ten years, I'm here to help! I'm happy to share my experience and knowledge throughout the planning process. Whether you're considering Disney Cruise Line, Disneyland, Walt Disney World, Aulani, or even an Adventures by Disney adventure, I'm here for you!
I've learned the questions to ask, time-saving tips and tricks, and ways to personalize each trip for each guest so it can be truly magical. Everyone's definition of magical is different. Let me help you find yours.
If you're ready to book or simply want to know more, please contact me at kerry@magical-vacations.com. I can't wait to hear from you!
CLICK ON THE FOLLOWING TO: